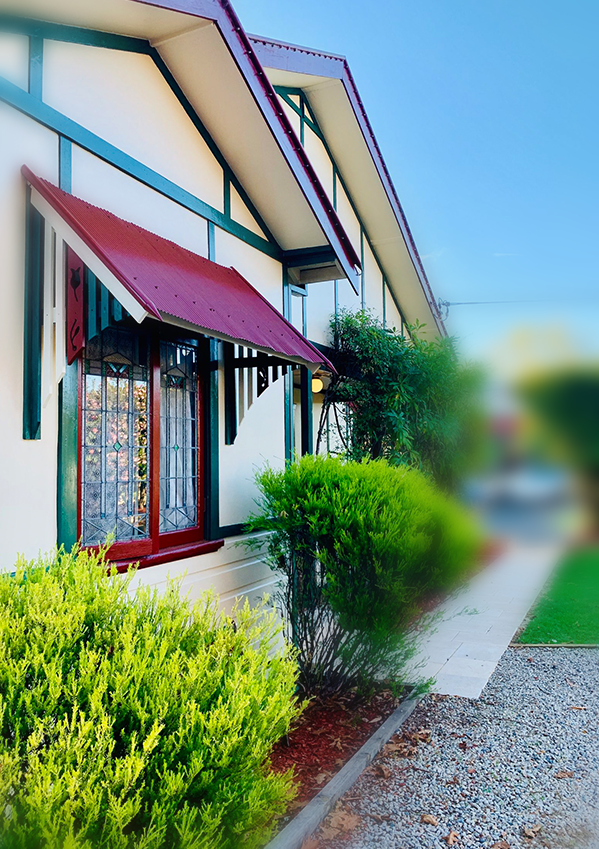 Welcome


Belgravia Guest House
Belgravia Mountain Guest House, is a heritage style mountain house that combines the comfort of boutique European accommodation with the ambience of a traditional guest house. The house has a comfortable lounge area with chairs, tables and a log fireplace, a bookshelf with various books is available as well as a radio cassette player. Convenient off-street parking is provided for every room. Belgravia Mountain Guest House is just five minutes walk to some of the world's best views at Echo Point and the famous Three Sisters. Located in the heart of the restaurant district, you are only minutes from the local golf course, bush walks, galleries, shopping, the Scenic Railway and tourist centres. Belgravia is just 200 metres from the famous Blue Mountains Chocolate Factory.
Cozy inside, adventures outside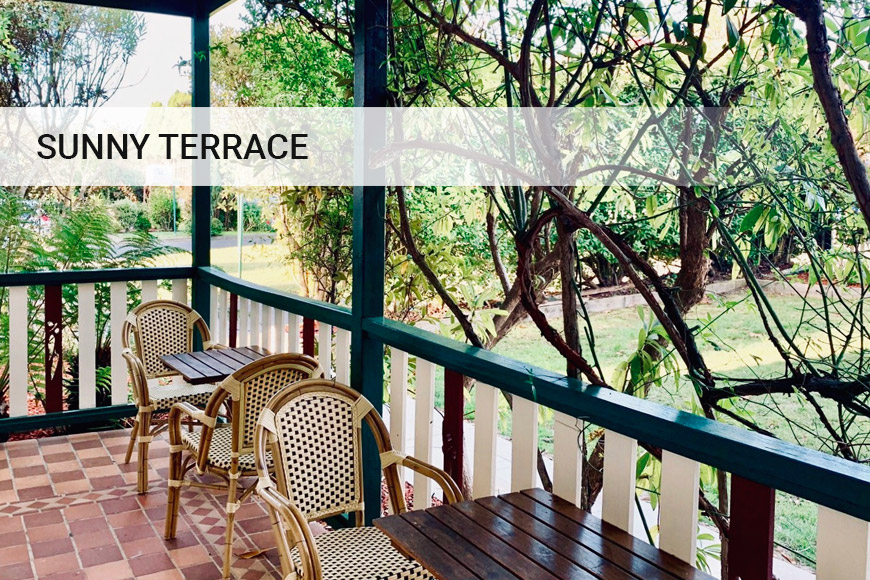 SUNNY TERRACE
Enjoy the fresh Mountains air. Comfortable outdoor furniture is available for you in our beautiful garden.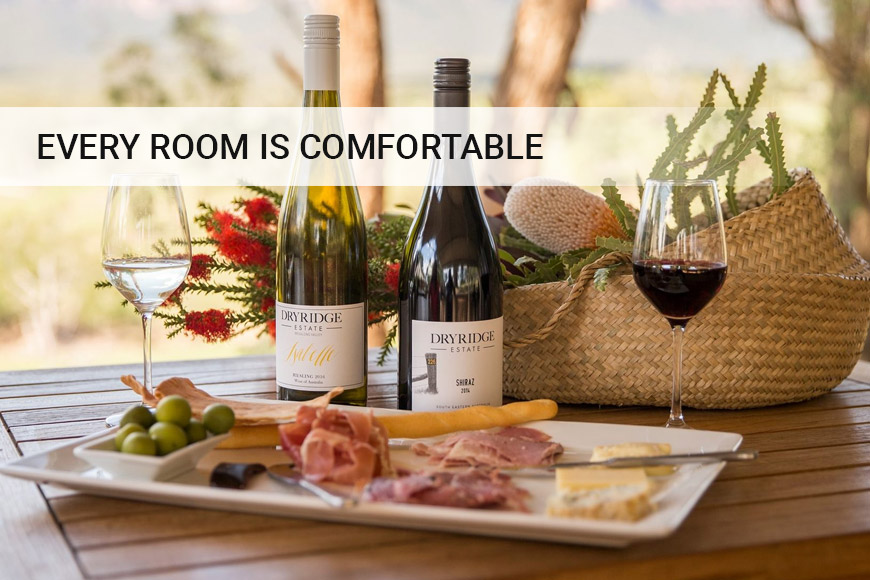 Every room is comfortable
Every room has tea and coffee making facilities, a hair dryer and TV. Individually controlled heating will keep you cosy and warm during the cooler months..
Close to shops and restaurants
The Belgravia is within easy walking distance to local restaurants, bars, and supermarkets (500 m).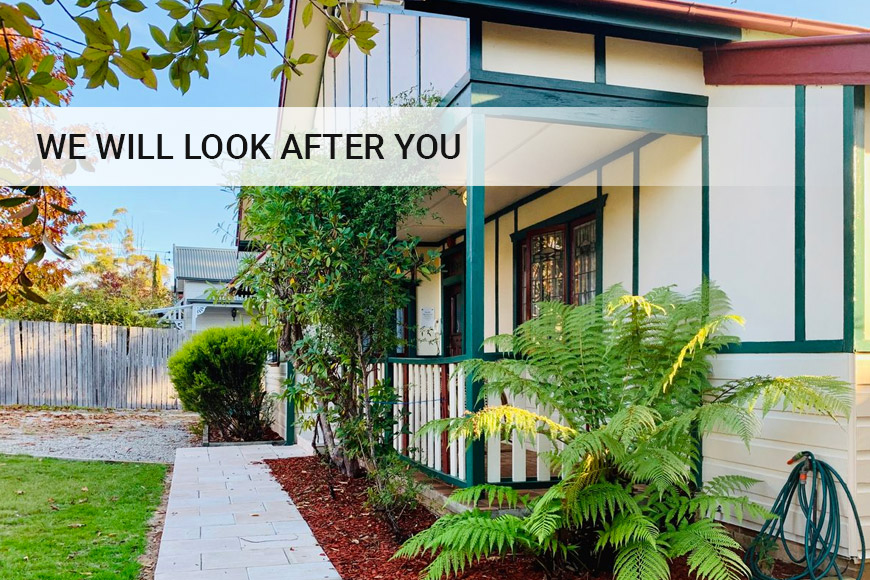 We will look after you
We are always available to help you with your accommodation and all your other needs as you relax.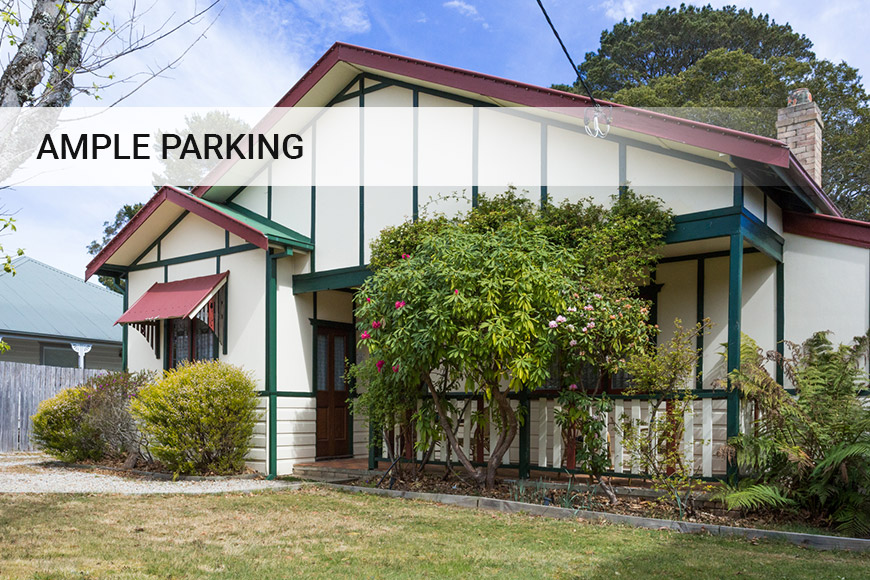 Ample parking
There is off-road parking for 9+cars, in our driveway.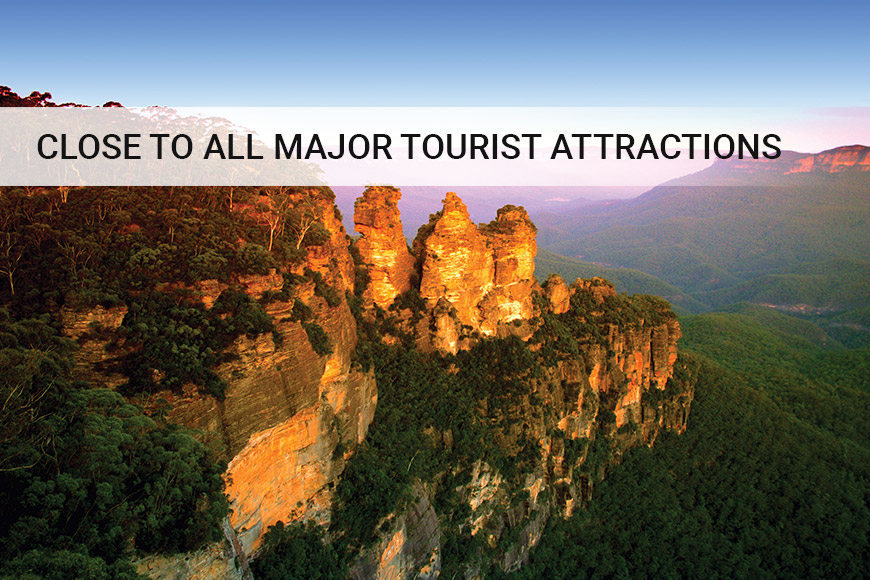 Close to all major tourist attractions
Sleep longer and wake up fully recharged; Your adventures are nearby.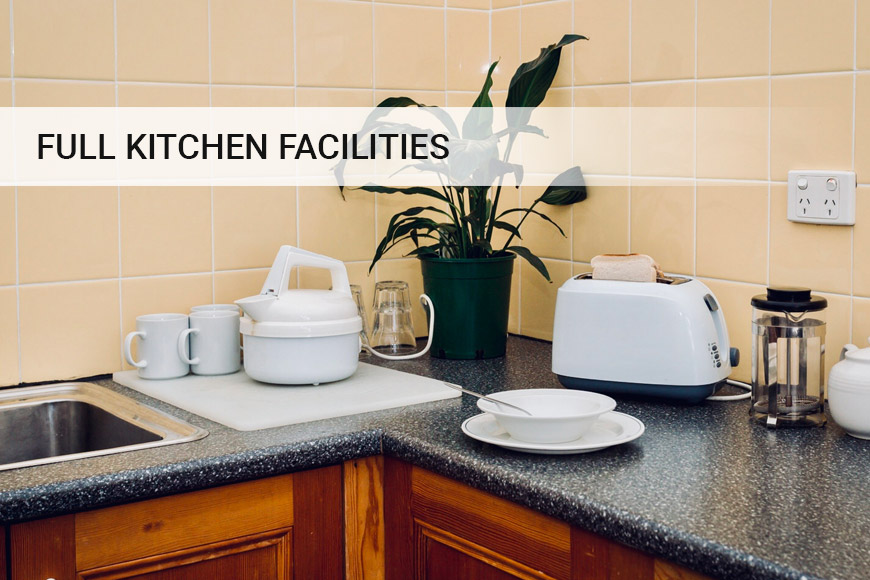 Full kitchen facilities
Eat like Royalty. Our kitchen is furnished with everything you need to prepare your own meals. Every good meal needs ingredients — visit our directory for directions to supermarkets, specialty shops, etc.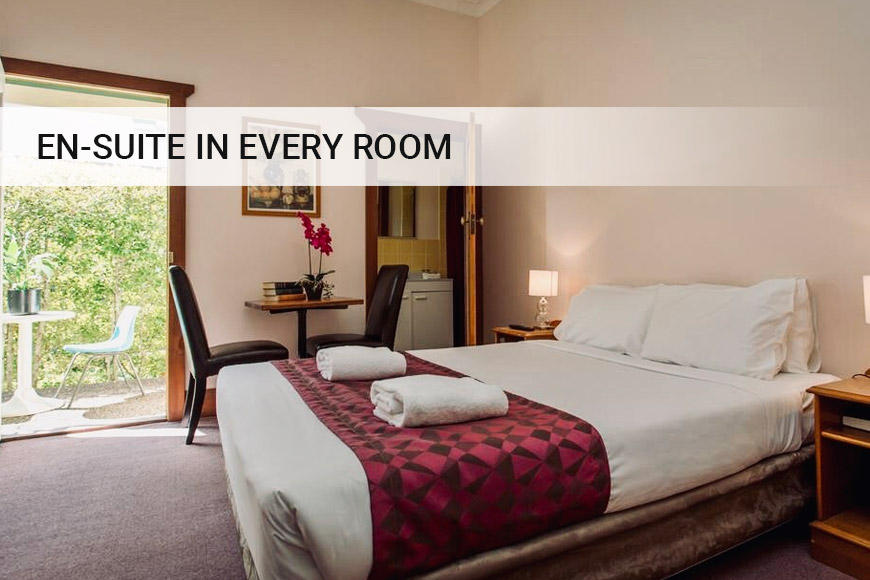 En-suite in every room
Each room has a private bathroom for your convenience, with free toiletries and a hairdryer.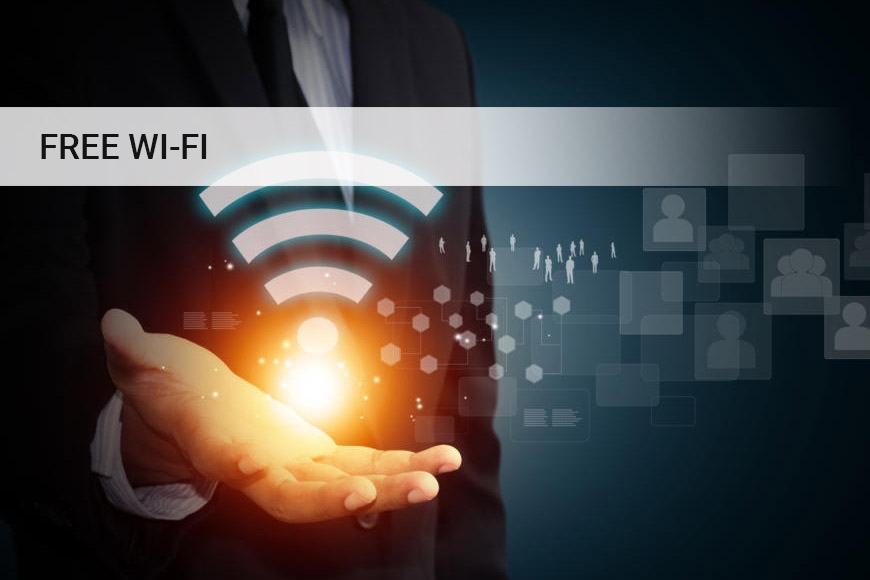 Free Wi-Fi
Communicate with family and friends, share impressions of the trip, work, or watch a movie.
Why Belgravia Guesthouse?
"Comfortable Bed and Breakfast, with basic facilities in a quiet area. Ensuite included which was nice. Microwave and fridge in communal sitting room, which also had tables, chairs and comfy sofas. We travelled by car and it was very close to the Three Sisters lookout and some beautiful walks."
Marianne
"Close proximity to attractions and restaurants. Very spacious... Internet was very good. Heaters worked well. Beds were comfortable."
Shortstayer
"Oldschool style, but the room was clean and tidy. The staff is so lovely and the location is great. It is just a few minutes to walk to the viewing point to see the Three Sisters."
Sven
"Very basic but it's one of the cheapest rooms with private bathroom in Katoomba. Check in lady was very friendly! Room was clean... Overall still good value for the money. Would stay again."
Vickytortoise
"We booked at Belgravia... Absolutely fabulous!! Staff fantastic! Room fabulous! Just a gorgeous place and so close the 'three Sisters' attraction."
Cathryn
"A stylish... nice bedroom and well located for the echo lookout. Breakfast was served... also very good. Thanks for a lovely stay."
Paul
"Very good place to stay! 30min walk from station, 5min to echo point and 10min to scenic world. Nice room and everything is provided, even a heater and phone. Nice communal spaces to relax, read or play a game. Free Jacuzzi, sauna and snooker. Simple Breakfast but good enough for us. Fish and chip shop only 1min walk and pizza delivery possible. Chocolatier just across the road. Would definitely stay here again."
Angelo